Home
-
Return to Previous Page
Delta Transfer Tank L-Shape Steel


Description
Delta L-Shape Transfer Tanks are designed to fit underneath crossover tool boxes.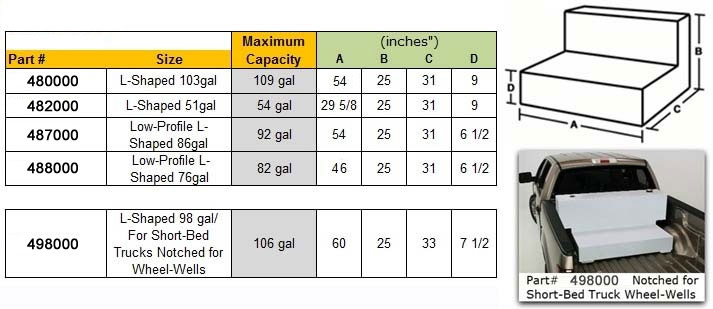 Features
All tanks are pressure tested for leaks
2 openings for reinforced bungs allow convenient use from either side
Built-in lifting rings to assist with lifting and moving an empty tank
Lockable filler cap and coupler prevent excessive pressure build up
Heavy-duty brackets to secure the tank to the truck bed
Delta Tanks feature 14-gauge construction for long-term durability. Internal baffles reinforce the high-strength design and control the flow of the contents when moving. All tanks are pressure tested for leaks.
Delta Truck Boxes evolved nearly 45 years ago and quickly became the recognized leader in truck storage solutions. Today, Delta Truck Boxes continue to be known as the standard for quality and value. You can select from Aluminum or Steel models that meet a wide range of storage requirements.
Warranty: 1 Year