Home
-
Return to Previous Page
Delta Innerside Tool Box Aluminum And Steel


Description
Delta Innerside truck tool boxes mount on top of your truck rails and provide extra storage while complimenting your crossover tool box.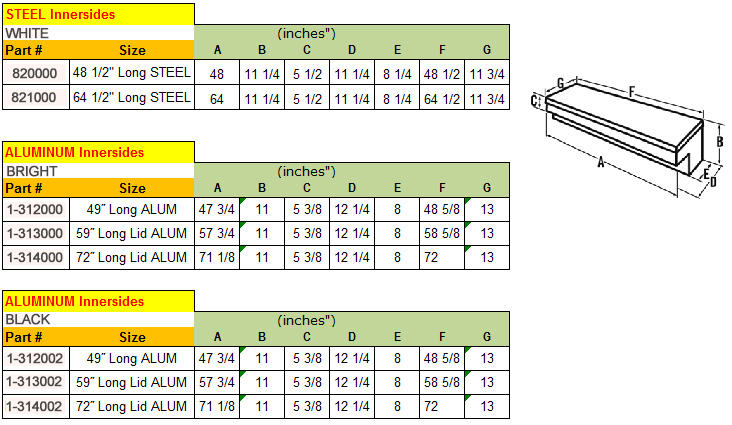 Features
Tray Included
Lid reinforced with new RSL™ Rigid Structural Lid Bolster for superior strength
Adjustable lid strikers keep the lid locked down tight for improved security
High-strength body design resists cargo damage and protects the locking mechanism
Leak-proof stainless steel paddle handles prevent moisture from entering
Mount Innerside Boxes on top of the bed side walls to help keep the bed free for storing bulky items. They are ideal for storing long tools and equipment. Use one or a pair for more storage capacity.Combine two Innersides with a Crossover to create a wrap-around storage system.
Delta Truck Boxes began nearly 45 years ago and quickly became the recognized leader in truck storage solutions. Today, Delta Truck Boxes continue to be known as the standard for quality and value. You can select from Aluminum or Steel models that meet a wide range of storage requirements.
Warranty: 1 Year