Home
-
Return to Previous Page
Husky X-act Contour Floor Liners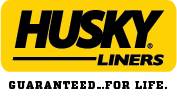 Price Range: $109.00 - $128.00


Free Shipping or Free Store Pickup

Description
Husky Liners X-Act Contour Floor Liners are more 'rubbery' and flexible than most floor liners. They Perfectly match the floor of your vehicle and deliver unmatched strength and protection.
Features
Custom Fit Floor Liner Contours with your floor
Premium looking floor mat
Tough Floor Liner that is still soft and comfortable
Form Fit Design for custom fit
Raised ridge that runs along door jam
StayPut Cleats keeps the liner from shifting
Lifetime Husky Liners Guarantee
Designed & Manufactured in America
The Husky X-Act Contour Custom Floor Liner is formed to fit your specific vehicle. It's design forms to the contours of your vehicles floor for a perfect fit. The rubberize material was designed to provide traction, durability, and even comfort. Floor liners don't have to be hard and rigid to be tough. The X-Act Contour Liners also have Huskies patented FormFit Edge that runs the length of the door jam helping to contain spills and messes from getting out of control. Another awesome feature of the X-Act Contour Liners is the StayPut Cleats that prevent the liner from shifting or moving under your feet. This adds an extra level of safety as well giving you a little piece of mind.
Husky Liners X-Act Contour Floor Liners are guaranteed for life. With their Lifetime No-Hassle Husky Liners Guarantee you can't go wrong with these customer floor liners. When someone gives something a lifetime guarantee, you know your getting the best quality and support money can buy. Another point of pride that Husky takes in their liners is that they are not only designed in the USA, but they are also Manufactured in America, making them a US Auto Guys top pick.
Warranty: Lifetime