Home
-
Return to Previous Page
BAK Flip G2 Hard Folding Tonneau Cover - Glossy Textured Finish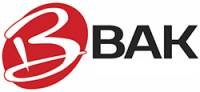 Price Range: $909.00 - $9999.00


Free Shipping or Free Store Pickup

Description
The BAKFlip G2, is the smartest investment when your job calls for a cover that offers full bed access when you need it, and maximum theft protection when you don't.
Features
Stake pocket holes completely are exposed on the BAK FlipG2
Intermittent locking positions
Drive with the BakFlip G2 tonneau cover fully or partially open
Integrated drainage system built into the rails
No drill installation
Removes in seconds
Allows full access to truck bed stake pockets
Works with 5th wheel hitches
Works with all sprayed on bedliners and bed extenders
Works with all "under the side rail" plastic bedliners
Panels Latch automatically
With your tailgate closed and locked, you have absolute security
Aluminum panel exterior
250 pound even weight rating
Traditional Hard covers get in the way of carrying tall cargo. Soft covers allow you to easily remove and get them out of the way, but they are not secure! Some Folding Covers out there don't fold completely out of the way, or fold down into the bed, and are made of aluminum. The BAKFLIP solves these problems by making a cover that is hard, flips completely out of the way in an instant, is easily removed, and is made of an extremely tough proprietary hard paneled and textured finish and has a baked-on epoxy primer finish with an extremely durable UV Resistant and Scratch Resistant industrial coating. This low profile tonneau fits inside the rails to eliminate MPG-robbing wind drag and gives you access to all of your stake pockets.
Warranty: 3 Years