Home
-
Return to Previous Page
Phone Mounts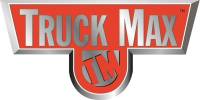 Price Range: $24.95 - $31.19


Shipping: $10 or Free Store Pickup

Description
Truck Max Cup Mount Phone Holder can be used in multiple vehicles, and it's great for rental cars
Features
Designed using an expandable base allowing you to customize the perfect snug fit.
Truck Max Phone Holder doesn't just fit automotive vehicles, it can also be adjusted to fit recreational vehicles too! Great for use in boats, golf carts and more!
Base allows phone to rotate 360°, adjustable for viewing from any seat position
Phone holder tilts with full range of motion to allow proper angle of microphone and speakers.
Open access bottom lets you easily charge your mobile device while it is in place.
Can be used in standard portrait mode or twist for landscape.
Truck Max Phone Holder is a mobile phone holder that sits conveniently in any vehicle's cup-holder. Fully adjustable tilt and rotation allows you to easily see your favorite navigation app while on the road. Makes hands free voice commands easy to use along with hands free telephone calls. Allows you to leave your phone plugged in while it is in the holder and you can effortlessly, and with one hand, remove your phone from the holder or replace it without ever having to disconnect your charging cord.
NOTE: Fits mobile devices that measure between 1 3/4 inches wide to 3 3/4 inches wide
Warranty: 30 Days