Some fathers and sons bond over fishing. Five hours on the lake can inspire a lifetime of memories. Others have baseball- tossing the ball, talking about what major leaguers are in a batting slump. The device can be anything, really- as long as it brings a man and his boy into a world of shared amusement.

Bruce and his dad shared tractors.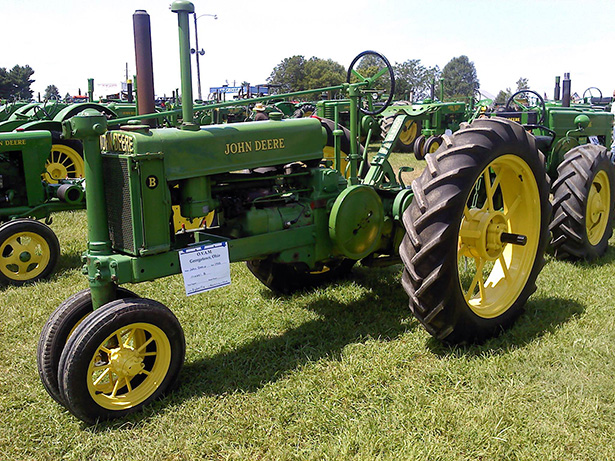 It's not hard to see how this could work: tractors get dirty, and so do boys. Loud engines, big tires, bigger messes... the perfect trio to capture a youngster's attention. Bruce was no exception, and his dad took it seriously.
His father had a collection of John Deeres. He had acquired several antique models from A to L, which he thoroughly enjoyed taking to shows. Out in the Midwest, there are numerous outlets for displaying classic farm machinery to crowds of enthusiasts. Bruce got to be a part of that experience.
The farm machinery shows were a family endeavor. Bruce's dad invested in a camper, so that everyone could stay overnight at the show, which brought them all even closer together. They'd sit outside at night, talking and laughing and playing cards, surrounded by acres of old sputtering workhorses from a past generation. It became a permanent memory, and a timeless tradition.
Hauling the camper was the job of his dad's 1997 F-250, and to look at the truck today, it would seem as though that was the only job it had. But that's not true; this truck was an every day commuter for several years, not to mention one of the primary vehicles responsible for transporting tractors across the state. He just happened to take very good care of that truck, which is the case for many fathers we know (and you'll see as we share more M.D.T. stories).
The Ford was just as much of an asset to their present day as the Deeres were to a time near forgotten. Without the truck there would have been no camper, and the less family memories to hold on to.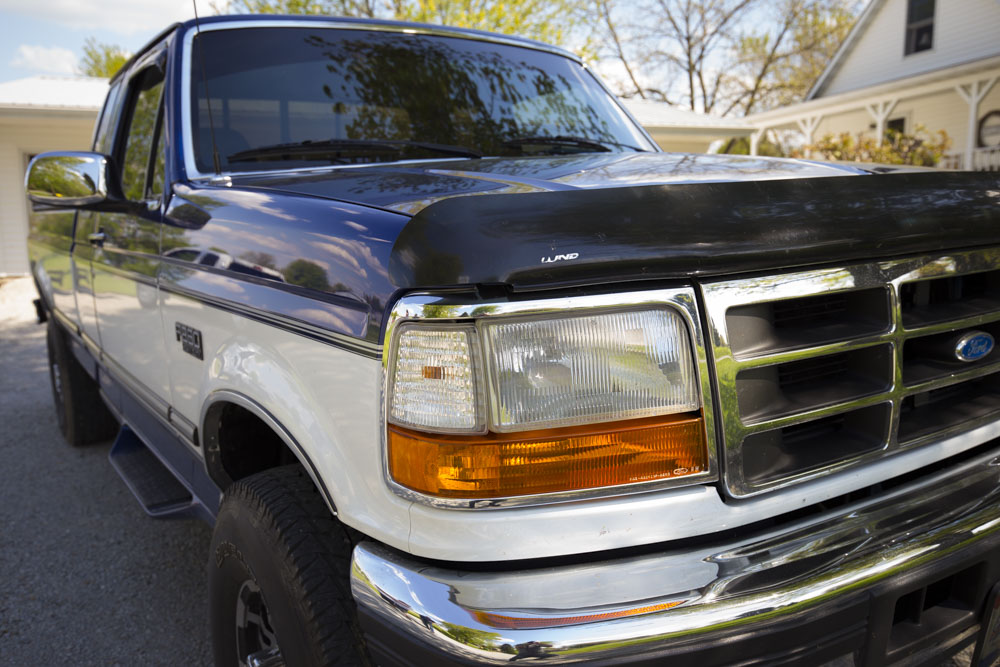 A few years ago, Bruce's father died after a hard fought battle with cancer. As a passing of the torch, the tractor collection became all his, which allowed a new generation to develop an enjoyment for farm equipment. Bruce has three sons, all of whom have adopted one of the John Deeres as their own. The Ford became his too, and it looks and runs just like a blast from the past.
It's stored in his garage, and aside from a new tonneau cover and a tail light upgrade, it's just as his father kept it. The tractor shows are still very popular, and the tradition lives on with Bruce as the father. The machines still need to be transported, and the Ford still does the job.
Check out more pictures of Bruce's truck in the photo gallery.